Reigning Champs Drop To 7th In The West
San Antonio lose 6 of their last 10 games to drop to just 3 games ahead of the dreaded 9th seed.
Results
December 30th – Mike Conley dropped a game-high 30 points to inspire the Grizzlies to a 95-87 victory in Memphis.
The Grizzlies opened up at a fast pace, with Conley hitting all of his first 7 shots on his way to 16 points in the first quarter, and the Spurs were never able to recover.
Marco Belinelli and Cory Joseph both scored 18 for San Antonio, whilst Patty Mills scored 10 in his second game back from injury.
This was the 3rd time in December that these two sides met, with Memphis winning 2 of 3. San Antonio have a chance to even up the series in late March.
December 31st  – Manu Ginobili led the Spurs with 26 points, as they ended 2014 with a 95-93 victory over the Pelicans.
The game was the 5th of the month which had gone to overtime, with the Spurs having lost the previous 4, but Ginobili scored 6 of his 26 in the extra period to lead the Spurs to victory.
Forward Tim Duncan registered yet another double double, with 16 points and 10 rebounds, his 814th of his career, moving him to joint 5th in the all-time standings, level with Karl Malone.
The Spurs looked to be heading for defeat, as New Orleans took the lead with 0.7 seconds remaining, but Duncan was credited with the game-tying basket, as he was judged to have tipped in Boris Diaw's inbounds pass, although it looked to most that the final touch actually came from Pelicans Center Omer Asik, judge for yourself below.
January 3rd  – Point Guard Cory Joseph battled through illness to lead his side to victory over the Wizards, scoring 19 points as San Antonio took a 101-92 victory.
With Tony Parker and Kawhi Leonard still missing through injury, the Spurs had their role players to thank for their victory. As well as Joseph, who was just 1 point short of his career high, Tiago Splitter (16) Patty Mills (15), Boris Diaw (14), Marco Belinelli (12) and Danny Green (10) were all in double-figures, making up for Tim Duncan and Manu Ginobili's struggles, as the veteran duo both shot 2-8 from the field.
It was the impressive defensive effort from San Antonio that secured the victory however, with the Wizards held to just 4 points in the final 5:30 of the game, extending the Spurs winning streak over Washington, which dates back to 2005
January 6th – A last second bucket from Brandon Jennings, gave Detroit the victory and continued their impressive form since the waiving of Josh Smith
Tony Parker returned from the hamstring which had caused him to miss 13 games in total to log 13 minutes, but looked understandably rusty, as he scored just 3 points in 13 minutes, whilst Tim Duncan only saw the court for 8 seconds in the final quarter.
Sadly for Duncan it was those 8 seconds which were decisive, as it was his bad pass that Jennings took control of, and streaked down the court for the winning lay-up.
As has happened too often for the Spurs this season, when one player (Parker) returned from injury, another went down. This time it was Center Aron Baynes who missed the game due to Neck Spasms.
Jeff Ayres top scored for San Antonio with 16 points, whilst Manu Ginobili added 11, with 8 assists.
Other News
Kawhi Leonard is expected to be back in action within the next 2 weeks. Adrien Wojnarowski reported that the Spurs expect their Swingman back in the next fortnight after tearing a ligament in his right hand in December.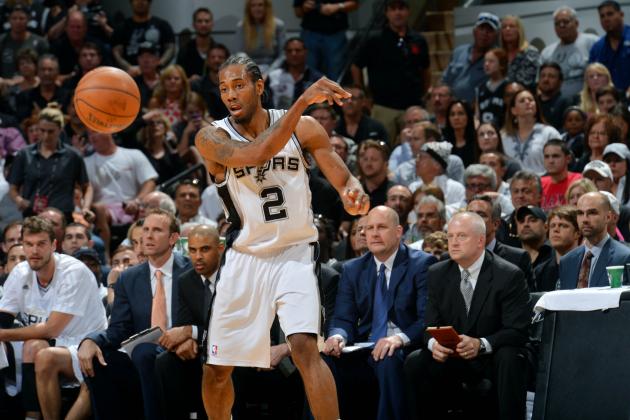 The latest all-star voting was released last week, with Tim Duncan the closest Spur to a starting position. Duncan is 4th in the Frontcourt votes in the Western Conference, with 288,235 votes, Marc Gasol is currently in 3rd place (and therefore in line to start) with 55,352 votes more than Duncan. Fellow Spur Kawhi Leonard is in 10th position with 101,651 votes.
In the Backcourt, Tony Parker is in 10th place with 67,362 votes.
Next Monday, the Spurs will visit the White House, to meet President Barack Obama.
"This visit will continue the tradition begun by President Obama of honoring sports teams for their efforts to give back to their communities," according to a statement released by the White House press secretary Wednesday.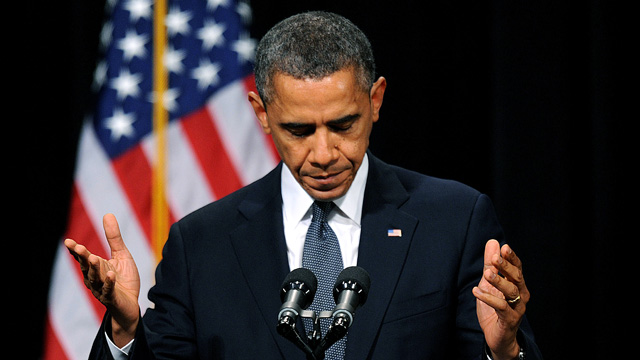 Performer of the week
Corey Joseph. With Tony Parker absent, Joseph showed his potential this week shooting 66% from the field, on his way to averaging over 13 points per game during the 4 game span. Battling through illness to lead the Spurs to victory over the Wizards was notably impressive.
With Joseph set to be a Restricted Free Agent in the summer, this type of play will see admiring glances cast his way from potential suitors.
Upcoming fixtures
January 9th vs Suns
January 10th @ Timberwolves
January 13th @ Wizards
January 14th @ Hornets
What to watch out for
Look for Tony Parker to shake off his rust, whilst continuing his comeback. The Spurs are 14-8 in games where Parker has played, opposed to 7-7 when he is absent, so will be looking to improve their record. With Leonard soon to be back too, expect the Spurs form to improve from what was a shaky December
Make sure to follow us on Twitter to keep up with all of the latest NBA news!